Given you're never more than 10 minutes from the beach in Jersey, its worth knowing where the best one is!
St Brelade's Bay has taken the top spot with the most papped beach on the Social media app according to our research with 9,740 photos featuring the hashtag #stbreladesbay.
It's not St Brelade's Bay's first accolade as it was also featured in the Tripadvisor 2020 Traveller's Choice Awards for Best European Beaches, where it was ranked number 12, with Spiaggia Dei Conigli Beach in Sicily taking the top spot.  It was also ranked 3rd Best Beach in the UK back in 2019, behind Bournemouth who took the top spot.
It's hardly surprising it's the island's top beach given its soft sand along with its abundance of cafes and beach entertainment for everyone to enjoy.  Some of Jersey's beaches are so idyllic, so Instagram-worthy, that you just have to share it – check out the list below to see where your favourite beach ranked!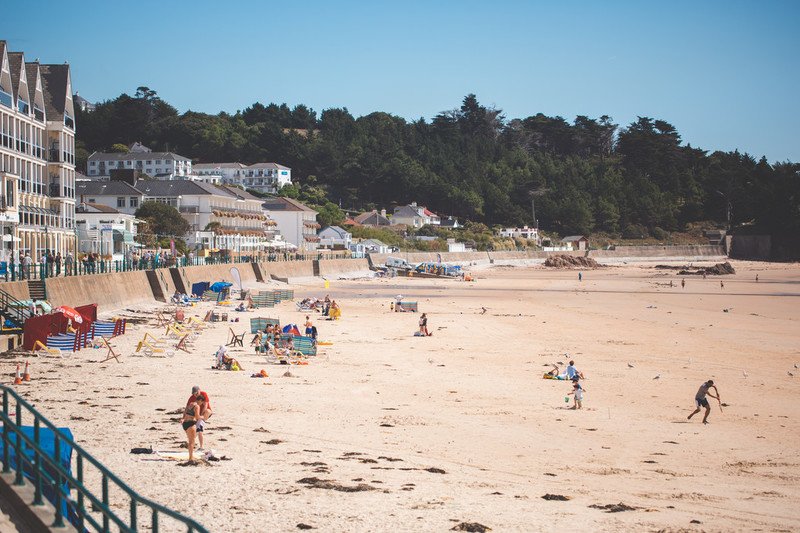 In second place is St Ouens Bay, with 9,446 photo's featuring the hashtag #stouensbay – with the Atlantic waves it's a natural playground for surfers and adrenaline seekers.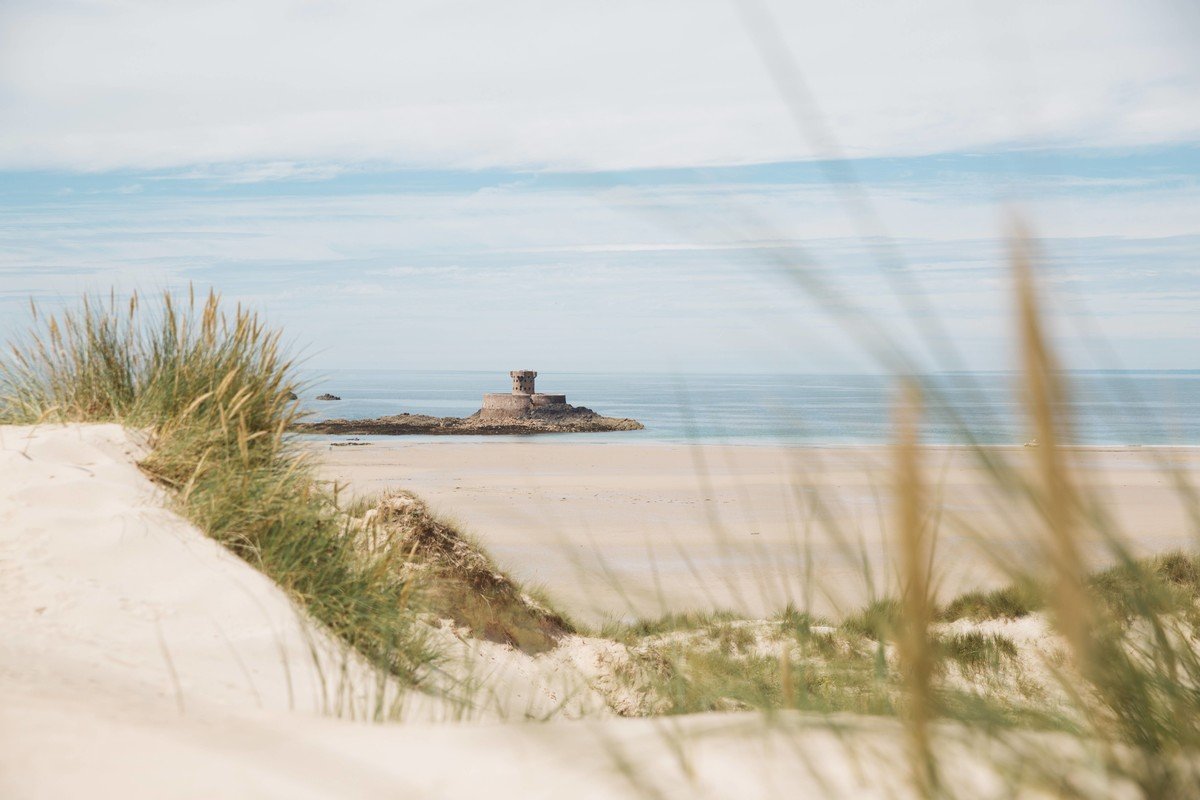 Someway behind the top two, was Plemont Bay taking 3rd spot with 2,915 photo's featuring the hashtag #plemontbay.  This hidden gem can be found off the main road at the end of a winding lane, it's only the adventurous who discover one of the island's most striking beaches.  Shouldered by its high cliffs its main feature is the island's largest cave and those that do visit sure can't resist sharing on Instagram.
In 4th spot, Greve de Lecq with the hashtag #grevedelecq being used 2,803 times on Instagram, with its sandy bay and rockpools making this a perfect beach to explore and play all day.
And Portelet Bay, somewhat of a locals favourite was back down in 6th place with 2,417 photo's featuring the hashtag #porteletbay – it might have been more popular hadn't it been for the steep walk down the 128 steps to get to the beach (not forgetting the 128 steps back up!)  Locals will be pleased that this continues to be one of the island's best-kept secrets.  Those that do make it down will be rewarded with breathtaking views, and some fascinating history of the island which is home to "Janvrin's Tomb", a circular tower dating back to the 1720s. When Philippe Janvrin's ship returned from a voyage in 1721, his ship was carrying the plague and the authorities would not let him come ashore and very soon after he died.  The body was not allowed on Jersey, instead, he was buried on this small island and this is his tomb.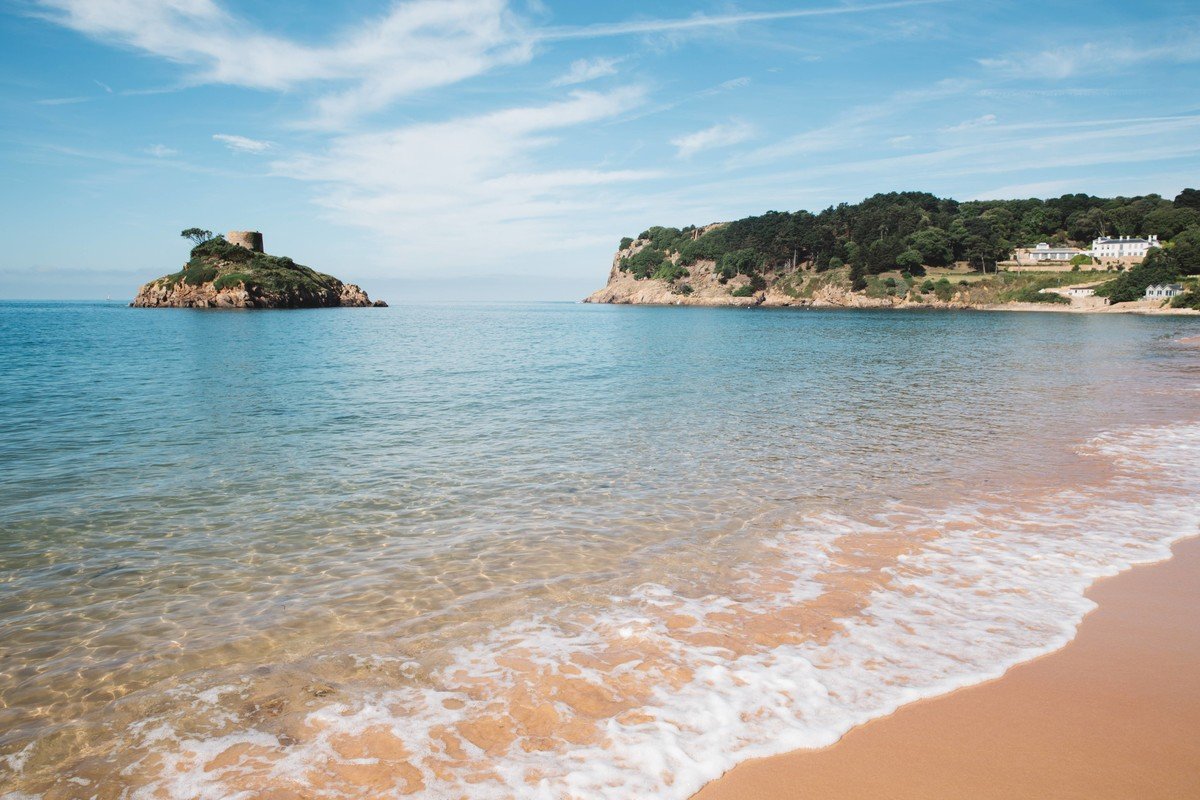 Where does your favourite beach feature?
Here is the full list…
St Brelade's Bay #stbreladesbay was used 9,740 times on Instagram
St Ouen's Bay #stouensbay was used 9,446 times on Instagram
Plemont #plemontbay was used 2,186 times on Instagram and #plemontbeach 729 times (total 2,915)
Greve de Lecq #grevedelecq was used 2,803 times on Instagram
Bouley Bay #bouleybay was used 2,691 times on Instagram
Portelet Bay #porteletbay was used 2,417 times on Instagram
St Aubin's Bay and Marine Lake, St Aubin's Bay #staubinsbay was used 2,383 times on Instagram
La Rocque Harbour #larocque was used 1,554 times on Instagram
Rozel Bay #rozelbay was used 1,289 times on Instagram
Archirondel #archirondel was used 1,260 times on Instagram
Havre des Pas #havredespas was used 1,135 times on Instagram
Beauport #beauportbeach was used 686 times on Instagram
Ouaisne Bay #ouaisnebay was used 606 times on Instagram
Grouville Bay / Long Beach #grouvillebay was used 573 times on Instagram
Bonne Nuit #bonnenuitbay was used 470 times on Instagram
Anne Port #anneport was used 319 times on Instagram
(Data collected on 20 June 2022.  Unfortunately, Green Island could not be included in the research with too many other beaches being called the same.)