Coronavirus Travel Industry Survey
71% Of Holiday Makers Still Hopeful They'll Be Going Abroad!

Travel Survey Introduction
The UK is currently under a stringent lockdown in a bid to protect against the spread of the deadly coronavirus.  On 4 April, The Foreign and Commonwealth Office advised against all non-essential travel to every country in the world 'indefinitely.' We've heard the experts speculate as to when things will return to normal, but what do the UK public think their chances are for going away this summer?  JerseyIslandHolidays.com conducted a survey of 1,864 people aged 21-65 to see what people thought.
Little is known about how long this situation will last and how quickly life will resume to normal once the summer months arrive.  So… do you think you'll be going on holiday this summer?  Interestingly most people do, with 71% of those surveyed amid this springtime lockdown believed they'd be going away this summer.
The survey was conducted by JerseyIslandholiday.com between 4 April and 7 April 2020 in the UK.  We began the study by asking a qualifying question 'Have you booked to go abroad this Summer, for the months of July and August?' creating a sample of 1,864 people who had already booked their holiday.
Survey Top Picks
71% of holidaymakers still think they'll be going abroad this summer!
Men were more confident than Women about going away (

73% vs. 68%

)
Younger people aged

21-45

were more confident they'd be going away.
Only 29% of those surveyed didn't think they'd be going on their summer holiday
Worryingly from those that didn't think they'd be going away,

91%

said they didn't feel like going anymore.
The travel industry is worth a massive $1.2 Trillion
The online 2019 travel market projection of $756 billion is expected to grow to

$817 billion

by 2020
None of us know how long we'll be in lockdown, and given that the FCO has tweeted to advise about foreign travel 'indefinitely,' it doesn't look promising.  However, for those who believed they'll be going away this summer, what were their reasons.  And what came through the results was good old British optimism.
89% citing the only reason was to remain optimistic
Men are remaining more optimistic than women (90% vs. 87%), and older males 46-65yrs remained the most confident from all the segments surveyed at 91%.
72% said they believed the government would lift travel restrictions
39% believe that the virus would go away when the warmer weather arrived
12% had other reasons for thinking they would still be going away
29% of those surveyed didn't think they'd be going away this summer
91% said the situation made them not feel like going away anymore.
75% thought the travel ban was going to get worse
Given the tsunami of fake news on social media, it's hardly surprising that 29% of those surveyed didn't think they'd be going abroad this summer.  It doesn't look good for travel companies, with consumers not in the mood for their annual summer holiday.  However, could this mean those that do want to get away could grab a last-minute getaway bargain!
Women were more concerned that the situation would get worse (80% vs. 68% for men).   We'd recommend you don't cancel just yet, to ensure you're entitled to a full refund if your operator cancels… despite this, our survey revealed that 7% have already decided to cancel their holiday.

To end the survey, we asked people, "if travel restrictions were lifted, would they choose to holiday closer to home?" And 85% said yes!  So if you're thinking of staying in the UK, it might be a good time to book before everyone else does…

Summer holidays be a small glimmer of hope amid this springtime lockdown to beat the coronavirus. Here's a round-up of what the experts are saying…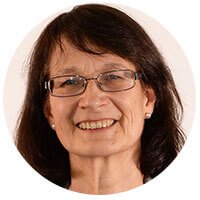 England's deputy chief medical officer Dr. Jenny Harries has suggested:
"normal life will not resume for at least six months."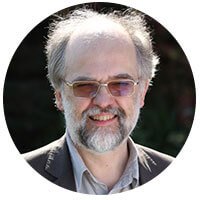 Paul Hunter, from the University of East Anglia, who is a professor in medicine, says,
"it is plausible if lots of people have had the virus already, restrictions could ease in June."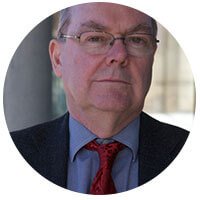 Robert Dingwall, professor of sociology at Nottingham Trent University, says
"There is just too much uncertainty" to predict when restrictions might get lifted. But he predicts "that international travel will not resume properly until next summer."
1,864 people said yes
722 people said no
(If YES selected for Q3, then continue to Q4a.  If NO selected continue to Q4b)
Remaining optimistic (89%)
The government will lift travel restrictions first (72%)
The virus will go away when the weather warms up (39%)
Other (12%)
The situation is going to get worse (75%)
I don't want to go away anymore (91%)
I've already cancelled my holiday (7%)
Other (4%)
No, we will stay at home (15%)
We will go somewhere in the UK (85%)
The survey was conducted between 4 April and 7 April 2020.
1,864 people took part in the survey.
All respondents are from the UK.