Just nine miles by five, Jersey's small size makes it a destination for a perfect weekend getaway or a longer trip. With heritage discoveries on your doorstep, great seafood to savour, and several amazing water sports activities to enjoy, Jersey offers visitors the chance to enjoy life to the fullest.
So here it is our list of top 10 cool things to do in Jersey…
Spot a Dolphin
Who doesn't like dolphins! And seeing them in the sea is a fantastic experience for anyone visiting Jersey.  There are a number of boat tours you can take to see these amazing sea creatures.  With any luck they'll come and play alongside your boat so you can take pictures or film them jumping out of the water.
We all know that there is no guarantee on seeing one, but in Jersey the likelihood of seeing one is so much better thanks to the island being home to the largest concentration of bottled-nosed Dolphins in Europe.
Watch out for other marine animals including Grey Seals and whales.  The good thing about dolphin spotting it doesn't matter what time of the year to visit – this is something you don't want to miss.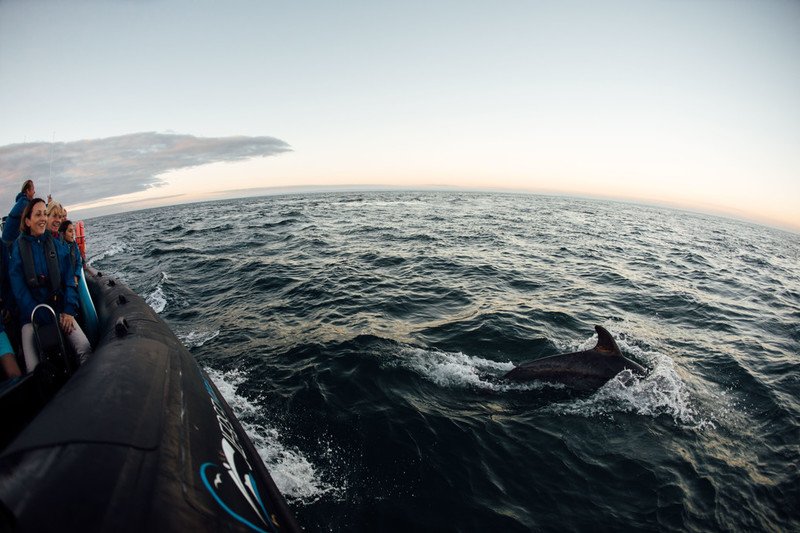 Go Moonwalking!
During low tides, the island doubles in size. This makes it a perfect time to walk out and explore the rocks and life beneath the sea. With the help of a guide, you will explore rock pools and walk into the largest rocky inter-tidal zone on the continent. At first glance, you may think the landscape is deserted. But in reality, it is home to loads of marine creatures. Here the marine creature must devise means to withstand the extremes of water pressure. Also, they have to deal with the low tides that keep them out of the ocean for several hours.
While on this walk, your guide will learn how to tell the difference between male and female crabs. The tour also takes you to the Seymour Tower. The tower features a basic kitchen, dining area, bedroom and a roof terrace. For the real adventurous check out the guided walking tours at night!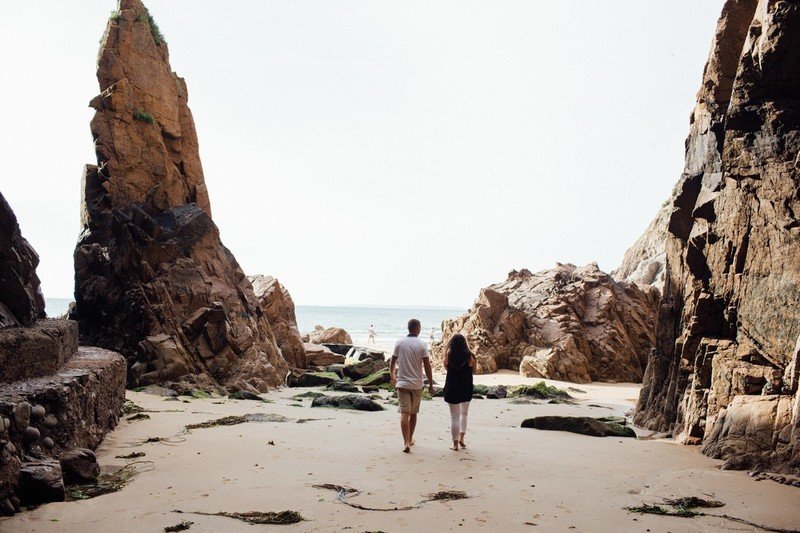 Be a Zookeeper for the day
Ever wondered what it would be like to be a Zookeeper for the day? Well here is your chance when you take a visit to Durell Wildlife Park in Jersey.  From keeping the enclosures clean to feeding the animals, this experience is a great way to learn more about the various animals and how they behave as well as the exciting work that zookeepers do every day.
During this 8 hours experience, you will be able to work closely with experience zookeepers and learn more about their daily routine. Go behind the scenes in different animal enclosures – something visitors ordinarily are not allowed to do. You will also learn how these experts tame animals.
For a chance to be a zookeeper for the day, it is advisable to book your trip well in advance. The activity takes place for a limited number of days between the months of October and April.
Gerald Durrell's animal haven is a great spot to get up-close with your favourite animals. Whether you're out for fun or knowledge, the park has something for everyone.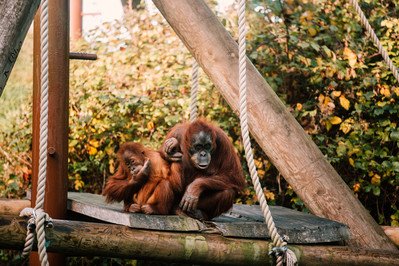 Stay in a Tower
Built during WWII by German Occupying Forces, the Radio Tower provides well equipped self-catering accommodation over six floors with a panoramic view of the surrounding area, no matter the weather. This striking observation tower is one of the most iconic sites on the island. It is a popular spot among local visitors and tourists alike.
You will find plenty of original features which include steel doors on the ground floor and observation slots on the seaward side. The tower has been gracefully restored for enhanced comfort. The second to fourth floor features three identically cosy double bedrooms, and each comes with wardrobes, WC and adjacent showroom. The fourth floor features additional modern appliances and amenities including a kitchen. The observation deck offers stunning views of Corbiere Lighthouse and St Ouen Bay.
The main highlight of the Tower is its scenic lounge area and observation deck. So don't forget to bring your camera and more importantly your binoculars. With plenty of things to see, you don't want to miss out on the action.
Take a Swim in Havre Des Pas
Havre des Pas is a popular Victorian bathing pool in Jersey. It's a great location to come and chill, people watch or have a bite to eat.  The pool, lido and pier complement the surrounding Victorian architecture.
The Lido, one of the most iconic coast buildings on the island, features a waterside beach café serving great food all day. It is open daily all summer long. There is a safe diving spot at the Lido. Some of the facilities on site include toddler pool, changing rooms, freshwater showers, sunbathing terrace, cafe and bar.
The pool is used by the Jersey Water Polo for training, as it is home to the island's only deep-water water polo pitch.
Go On a Kayak Adventure
One of the highly recommended tours in Jersey is kayaking. And it doesn't matter if you've never done it before! Prior to embarking on your tour, you'll receive a short safety briefing. Then you'll be on your way to explore the cliffs and magnificent coastline that the island has to offer.  The calm waters are great for exploring and to do something a little different.
Along the journey, you'll have the opportunity to explore caves and for the thrill seekers you can jump from the rocks.
Asides the fun-filled moments, kayaking is a great way to learn more about Jersey's rich history and its geography. Not only that, but you also get a chance to experience diverse marine creatures and wildlife found around the shore of Jersey.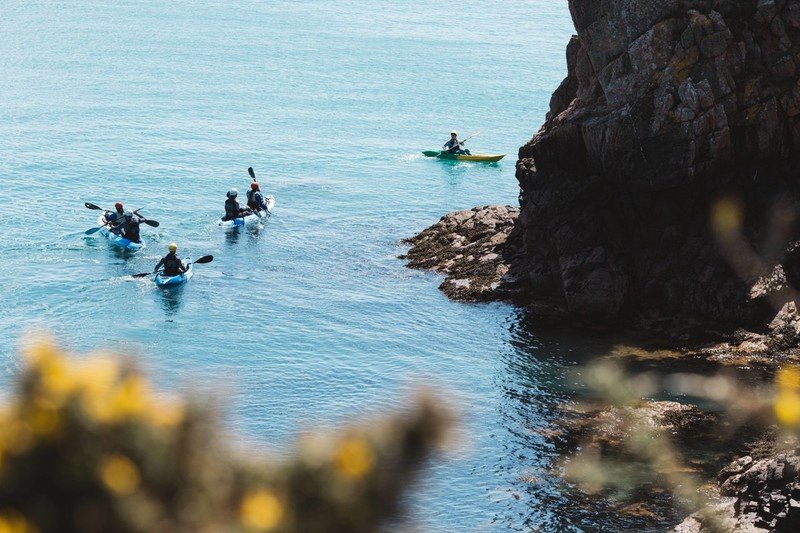 Learn to Surf
Riding a wave is an experience you'll never forget. If you don't know how to surf, there are experts with skills and experience to teach you. One of the popular places where you can learn to surf is at The Splash Surf Centre. They have knowledgeable instructors who will take you through some safety briefings on the beach. Afterwards, you'll be led to your surf spot with a qualified instructor right next to you.
Riding a wave for the first time is no easy task, but these expert instructors know what to do to get you started.
For the experienced surfers, The Splash Surf Centre offers for rent clothing and other surf equipment from some of the most reputable brands in the market. Visit Jersey a novice and return home a pro.
Eat Oysters
Jersey is home one of the largest tidal ranges in the world, making it a perfect location to harvest oysters. In Jersey, you can find the larger rougher rock oysters available all year round. Not only that, the island is fortunate to farm the extremely rare native oyster available to eat from September to April. If you'd like to taste the native oysters, then make sure your trip coincides with its season.
Food enthusiasts will love the wide range of freshly prepared seafood found here. You'll find lots of classy beach restaurants, and farm stalls serving tasty, colourful oysters to your delight. One of the most popular farms to find oysters on the islands is Jersey Oysters. While The Crab Shack Gorey restaurant is famed for serving Jersey oysters straight out of the waters.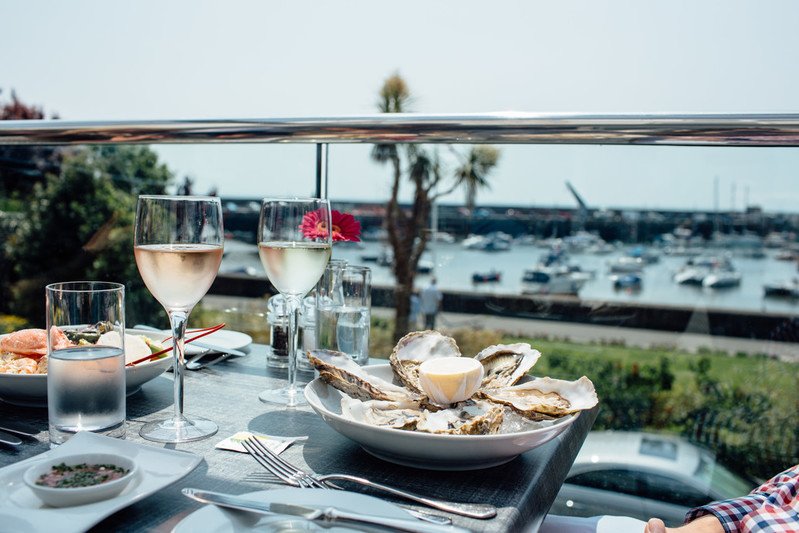 Take a jump off a cliff
Do you like swimming or climbing? If yes, the coasteering is the sport for you. Coasteering is a combination of scrambling, swimming, rock climbing and supervised cliff jumping. There's no better way to appreciate the island's natural coastline and wildlife than through coasteering. One of the perfect spots for coasteering is Grey De Lecq. With the help of a qualified and experienced team, you're guaranteed an exciting adventure.
Coasteering in Jersey is ideal for both young and old. However, the minimum age for most tour companies is eight years old. The child must be able to swim 25 meters. Remember to bring your towels, sunscreen, bottled water, swimming costume, change of clothes and old comfortable shoes to wear in the water.
Visit a Castle
All the castles in Jersey are unique, each having its own history and architecture. These castles once served as a place of residence and hosted a wide range of events in time past. Exploring these castles will allow you to know more about the island's history, architecture and traditions. They have some hidden secrets that only visitors can find out. So if you're curious, push the doors open and start exploring.
Mont Orgueil and Elizabeth Castle are some of the most precious cultural landmarks in Jersey today. Whether you're in jersey to relax or for business, visiting a castle should be a top priority.
Let us know how you get on! Have a great trip.